The project Smart City – Towards the Digital Transformation of Cities in BiH, being implemented between January 2021 and December 2023, has the objective to improve the capacities for digital transformation of local communities in BiH. The project is implemented in collaboration between Association BIT Alliance, two private partners – IT companies Lanaco and DVC Solutions, and five cities and municipalities – Pale, Prijedor, Tešanj, Zenica and Zvornik, in implementation of Smart Parking and Smart Reporting solutions.

DevCon was engaged by the Deutsche Gesellschaft für Internationale Zusammenarbeit (GIZ) GmbH to perform midterm evaluation of the project. The evaluation was aimed at analyzing what has been achieved from January 2021 until June 2022. It took place between May and September 2022, and involved collecting and analysing primary (consultations with project team and interviews of project stakeholders) and secondary data (desk review of available project reports and other documents). The assessment provides recommendations for further improvement of the project for the rest of its duration. Evaluation findings can be used for a potential re-steering of the project, as well as for planning and implementation of other similar (Smart City) projects.
The main recommendations encompass strategic approach to Smart City planning, further capacity development of cities/municipalities, coordination and common understanding of responsibilities and expectations, and implementation of promotional activities towards citizens and general public. As far as implementation of future development partnership projects is concerned, it is necessary to improve digital readiness of public sector and the legal framework for digital transformation. The methodology for planning of digital transformation should be duly applied to determine the viable projects along with possibilities for their replication and extension.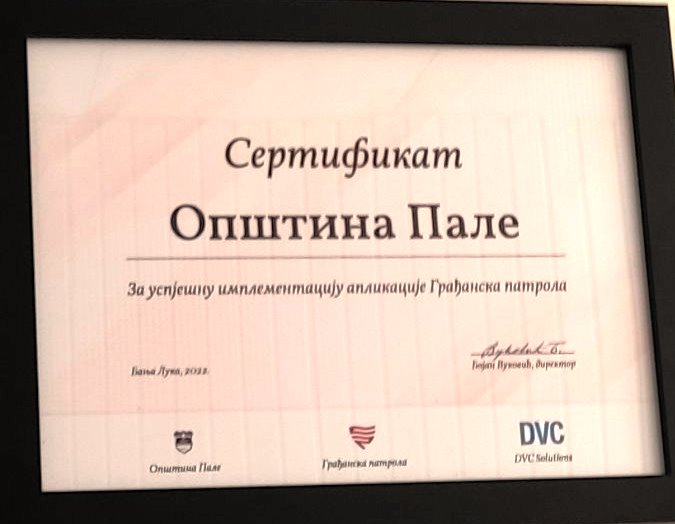 As a part of the project, a Smart City Forum was established to promote the digital transformation in the country consisting of representatives of associations of cities and municipalities, public sector, ICT companies, educational institutions, GIZ, UNDP and Friedrich Naumann Foundation.